Warning: Trying to access array offset on value of type bool in /customers/b/5/0/visions-inside.de/httpd.www/wp02/wp-content/themes/weaver-xtreme/includes/lib-content.php on line 844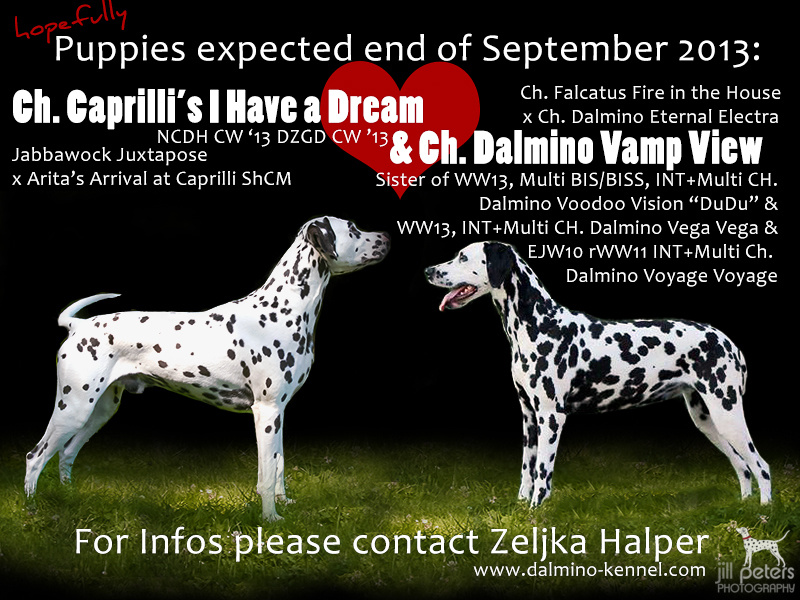 .. heißt es hoffentlich in wenigen Wochen. Bald dürften wir erfahren, ob Humphreys Date mit Daisy Früchte trägt.
Auf unserer Kroatien-Reise hatte Humphrey neben den 4SummerShows nämlich ein Date mit der entzückenden Daisy (Dalmino Vamp View). Ich hätte sie am liebsten mitgenommen – sie hatte im Handumdrehen mein Herz gewonnen
Sie ist die Vollschwester des wunderbaren "DuDu" (Dalmino Voodoo Vision) und den Schwestern Dalmino Vega Vega und Dalmino Voyage Voyage. Weitere Informationen gibt es bei Zeljka Halper vom Kennel Dalmino.