In Großbritannien hat am 20. 4. 2014 Polly (Caprilli's In The Mood De Dalticino) Humphrey zum Onkel gemacht. Papa des "Grand Prix"-Wurfes ist Dallydyl The Wizard "Merlyn". Herzlichen Glückwunsch an alle Beteiligten! :)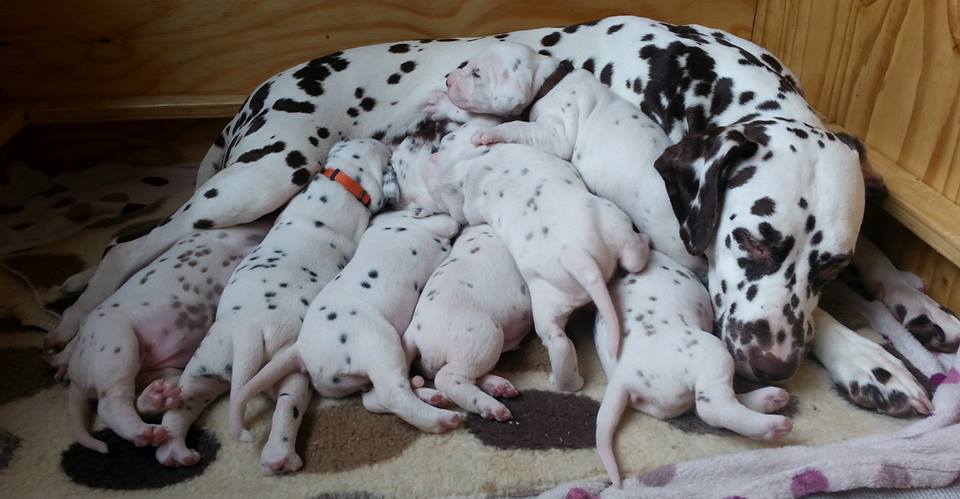 Bei den Smiling Spots gibt es jetzt Fotos von der ersten Woche des C-Wurfes – inkl. einer ersten Einzelvorstellung! Vorbeischauen >>klick<< lohnt sich!
Und HURRA!!! Der Nachwuchs ist eingetroffen bei Del Parnaso: Tersicore Del Parnaso "Tess" brachte gestern 15 (!) Welpen zur Welt. Nach langen Wehen und den ersten vier Welpen wurde aufgrund der großen Welpenanzahl entschieden, die anderen Welpen per Kaiserschnitt zu holen. Leider waren zwei kleine Mädchen zu schwach.
Nun freuen wir uns mit Donatella, Manola, Guido und Sandro über 13 gesunde Welpen und wünschen Tess eine schnelle Erholung von der Anstrengung.